《111-2 GHRM591》Balancing Quality and Innovation: How Technological Advancements Have Shaped the Semiconductor Industry Over the Years
On May 8th 2023, the IBMBA & GHRM International Program in the College of Management at National Sun Yat-Sen University – had a unique opportunity to have as a Guest Speaker Mr. Antonie Tils, a Senior Procurement Manager at the Dutch Multinational Corporation ASML (Advanced Semiconductor Materials Litography). With over 25 years of experience in the world leading semiconductor equipment supplier industry, Mr. Tils was invited to share his knowledge with students enrolled in the courses: 'Production and Operation Management' and 'Sustainability of Global Enterprise' lectured by Prof. Ryan Brading. This event is part of the school's ongoing efforts in providing students with real-world insights and inspire them to pursue careers in the semiconductor industry.
Mr. Tils expertise is in the field of procurement and Supply Chain Management. Having worked at ASML, a leading technology company specializing in lithography systems for the semiconductor industry, Mr. Tils has successfully managed procurement operations, ensuring the timely and cost-effective acquisition of critical components for semiconductor manufacturing.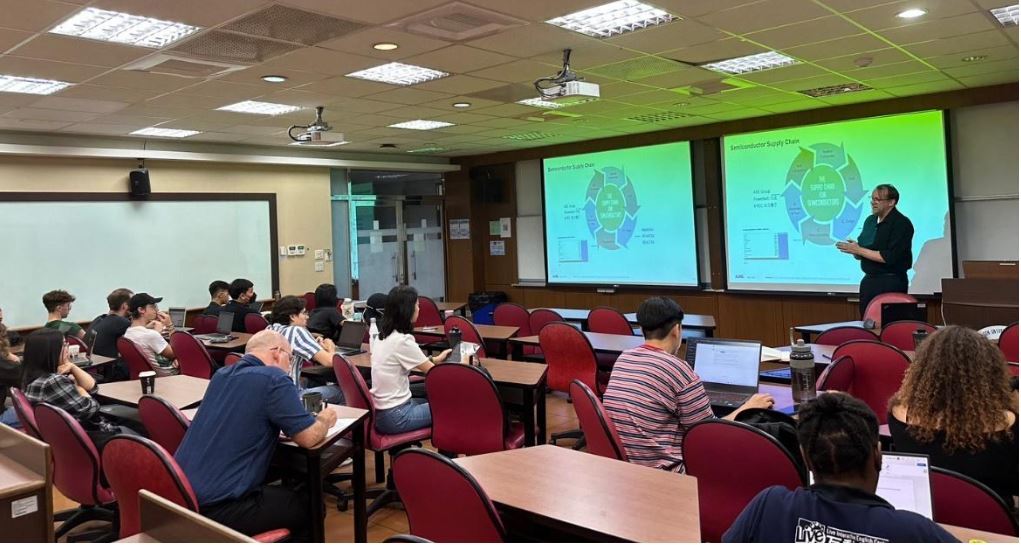 During the lecture, Mr. Tils discussed the technological advancements and innovations that have shaped the semiconductor industry over the years. Mr. Tils highlighted the significance of Supply Chain Management in the semiconductor industry by stressing that if "One thing goes wrong, you cannot get the chips needed for your phone". He also emphasized the rapid pace of development, emerging trends, and the impact of cutting-edge technologies in semiconductor manufacturing. Undoubtedly, Mr. Tils' valuable knowledge inspired students to explore the possibilities and potential of this industry in their future careers.
Furthermore, in the interactive session, Mr. Tils brought some practical exercises to the class – to let students get a glimpse of the challenges sourcing strategy faces daily. During this session, Mr. Tils not only discussed the continuous pressure this business needs to overcome. He also shared his experiences, challenges, and achievements in the semiconductor industry.
This provided valuable insights into the procurement process and its importance in ensuring the smooth operation of high-tech companies like ASML. Mr. Tils stated that " Quality is the first priority when it comes to high technology procurement. This is followed by logistics because late delivery could enormously seriously delay or halt production". With these exercises, students had the opportunity to gain a deeper understanding of the role of procurement team, the complexities of Supply Chain Management, and the significance of strategic decision-making in a competitive industry.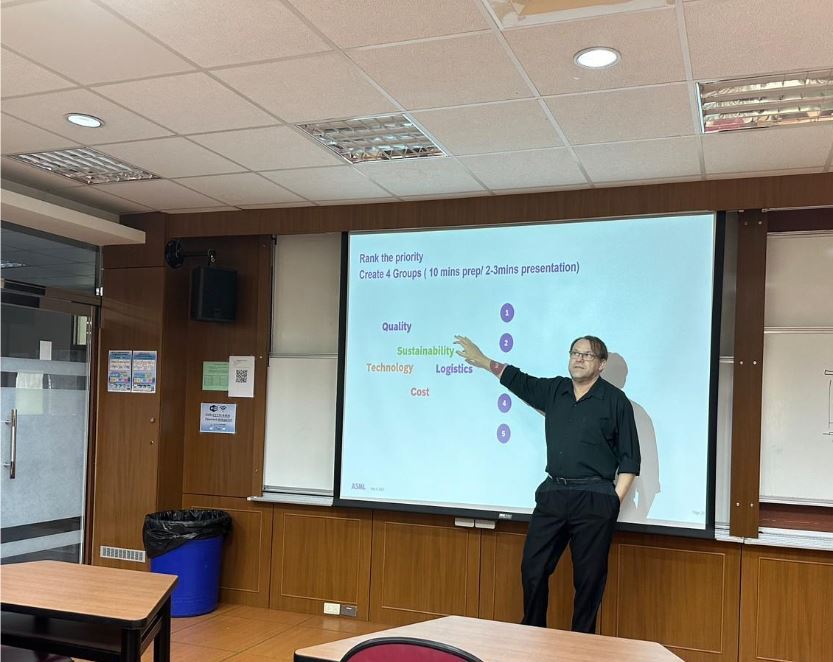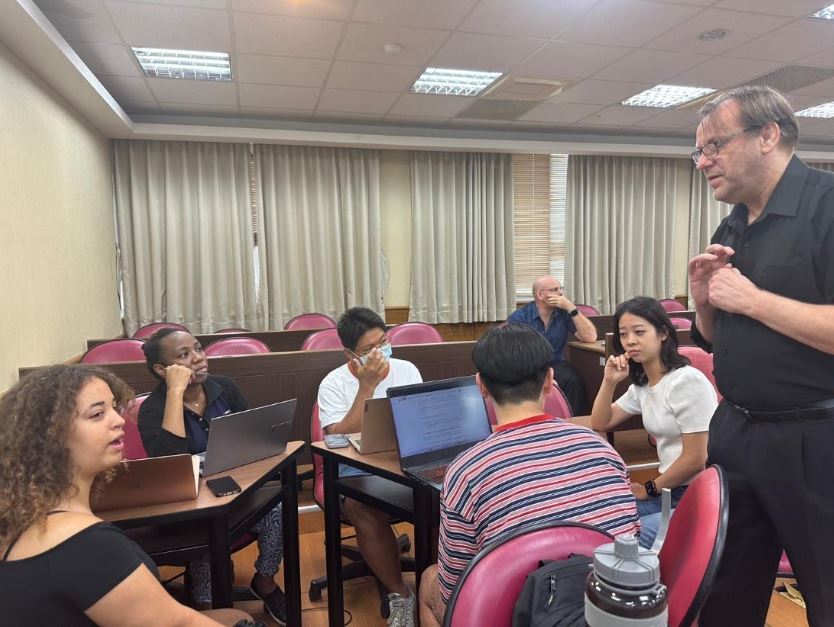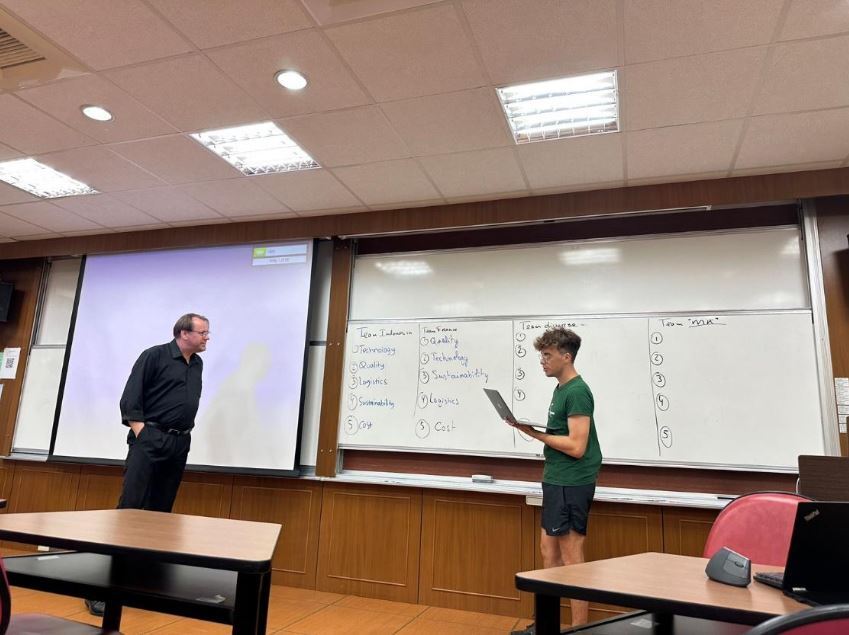 Overall, it was an honor to invite and welcome Mr. Antonie Tils in our classroom, and learn from his valuable experience in the semiconductor industry. He didn't only share his knowledge about the semiconductor production, he also illustrated the origins of ASML during the last three decades, and brought real cases to discuss with us. After the guest lecture, it was very encouraging to see students introducing themselves and asking Mr. Tils about current career opportunities at ASML.