《110-1》Social Enterprise Proposal Competition 2021: Rosie From GHRM MBA Shares Her Special Experience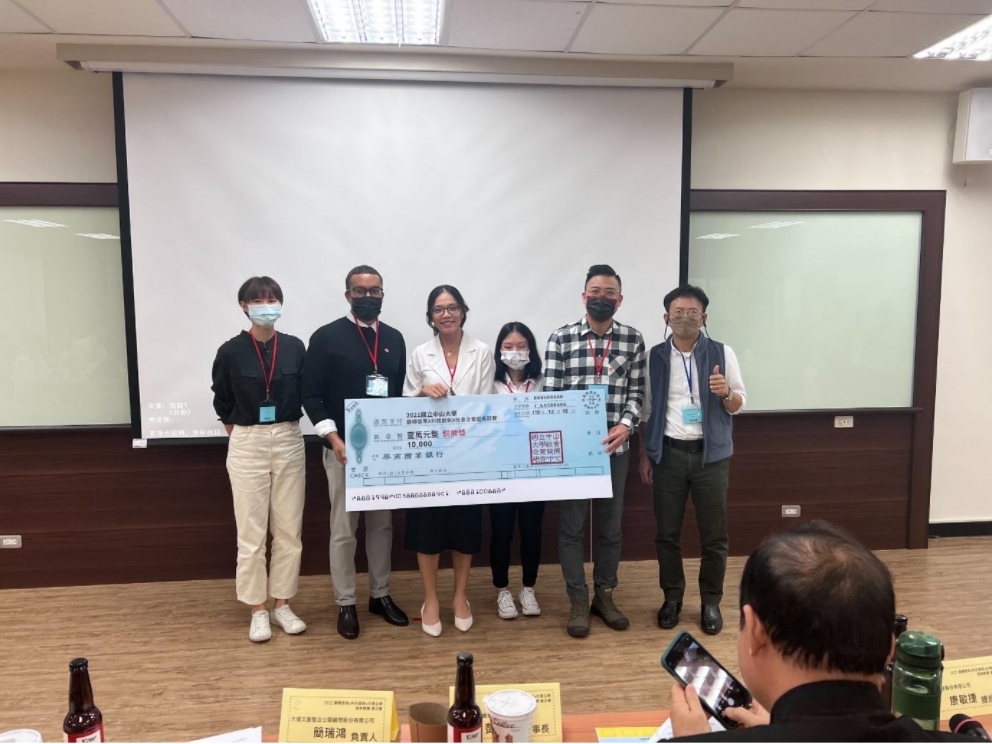 At the 2021 Social Enterprise Proposal Competition organized by Social Enterprise Development Research Center, GHRM MBA 2nd year student and former Vice President of International Student Association, Cao Huynh Hong Phan (Rosie), along with her teammates Darian, George, Phuong from IBMBA and Rita (undergraduate student) shined bright by bagging the 3rd prize. Here's how the event unfolded.
The Social Enterprise Proposal Competition allows students from across Taiwan to have a better understating of the nature and meaning of a social enterprise. The competition revolved around seven themes which included the elderly and physical, mental disabilities, ecological environment, economy, local creation, education, culture and creativity, friendly technology, and others.
Rosie was a student for the course Business Model Development and Practice of Social Enterprises taught by Professor Jeng,Yih (鄭義) who is also the Director of the 社會企業發展研究中心. Professor Jeng,Yih (鄭義) encouraged the students to participate in the event and also guided the students throughout the competition.
A distinct feature about the Social Enterprise Proposal Competition was that it not only incorporated lectures but workshops as well, providing participants with a hands-on experience. Lectures were presented on important career and life skill topics such as making a good proposal, business models in different countries, a QnA session, and a mock presentation. Workshops were also held on the 27th and 28th of November, 2021, which included field trips to AgriGaia- a social enterprise and Gourd Handicraft.
For Rosie, it wasn't a matter of winning or losing as she was immensely grateful that she took the course Social Enterprise and got the opportunity to participate in the event. Through the competition, she acquired invaluable business knowledge from the guest lectures and also learned about the two business models in Taiwan- making organic and healthy drinks and gourd handicrafts. Through the course Social Enterprise, Rosie also learned about the Canvas Business Model for the first time and she also found the 6 Hats Model particularly interesting and practical for daily use.
Rosie comments that 'teamwork' is crucial for success whether in business or competitions. Luckily for her, she was surrounded by talented, cooperative, and hard-working team members. Rosie shares,
"Luckily, I have a strong and wonderful team. Each person has his or her own strength. Darian has 10 years of experience in teaching and education. He is good at working with kids and using the Scratch Jr to do a prototype. George is a real entrepreneur who has so many connections and friends. Rita is an English tutor so she also has experience in teaching. Her presenting skills are great and smooth. Phuong is good at finance management."