《Internship Experiences》Linda Chia From GHRM MBA Shares Her Internship Experience At American Institute In Taiwan, Kaohsiung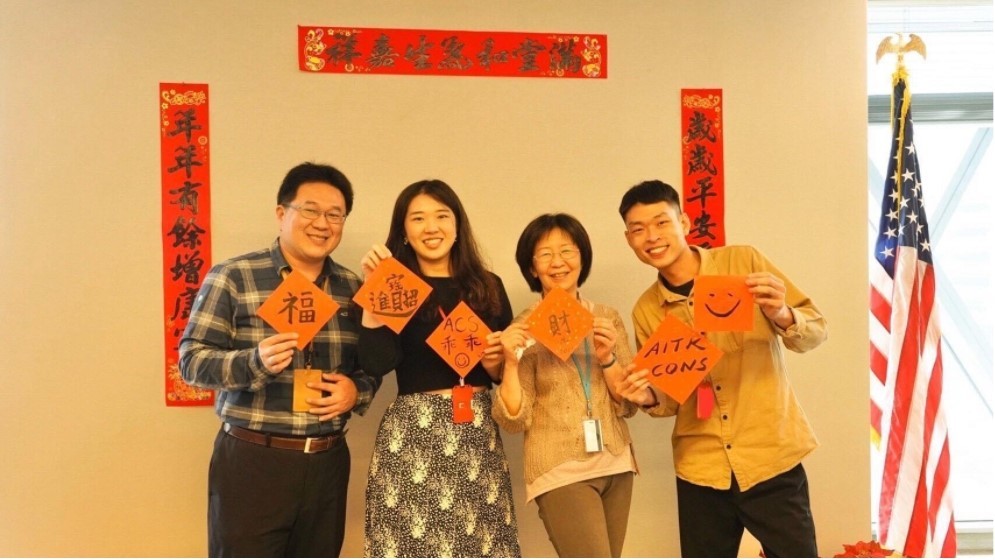 Name : Linda Chia , 2nd year students of GHRM MBA Title of the Internship Company: American Institute In Taiwan, Kaohsiung
Internships equip students with practical skills and enhance their chances of getting gainful employment after graduation. Many GHRM MBA and IBMBA students have completed their internships at leading companies. Today, we share the internship experience of Linda Chia, a 2nd-year student from GHRM MBA.
Linda did her internship at American Institute in Taiwan, Kaohsiung Branch Office. According to Linda:
"AIT is a non-profit, private corporation established shortly after the United States Government changed its diplomatic recognition from Taipei to Beijing on January 1, 1979. The Kaohsiung Branch Office of the American Institute in Taiwan represents U.S. interests in southern Taiwan and endeavors to strengthen ties between the American people and the people of southern Taiwan through an active program of public diplomacy and outreach."
Linda came to know about the internship opportunity through the organization's website. AIT looks for interns during the Spring and Fall semesters, and as such, Linda encourages interested individuals to regularly check out AIT's social media and websites. Ms. Chia wanted to explore her career path and was particularly interested in working in a western environment and gaining some real-life experience and, as such, found AIT to be the perfect fit.
Linda cherished the work culture and environment at AIT. According to her: "The work culture is very positive and engaging here at AIT/K. Everyone treats each other with respect. The office holds events on special holidays to boost the relationship between the employees. AIT does not treat interns differently and has always been very supportive, encouraging them to gain new experience in different work aspects."
However, the internship experience wasn't without its challenges. As Linda's tasks involve much paperwork, it's easy to make mistakes if one isn't focused. However, with time and experience, Linda notes that she learned to accomplish them perfectly. Ms. Chia fondly recalls how supportive and helpful her colleagues were whenever she needed help.
Asked about the most valuable lesson learned during her internship, Linda says: "The internship gave me valuable work experience that I will not gain from school. And has given me the chance to find out more about my weakness and strength before stepping out of the real world." As a final piece of advice, Linda says that being an intern at AIT was one of the best decisions she made and encourages other students to work for AIT.
GHRM MBA is glad to know that Linda's internship experience was so rewarding, and we're sure it'll prove to be beneficial in her future endeavors.