《109-2》The Werewolves Of Miller's Hollow: Having Fun While Maintaining Social Distance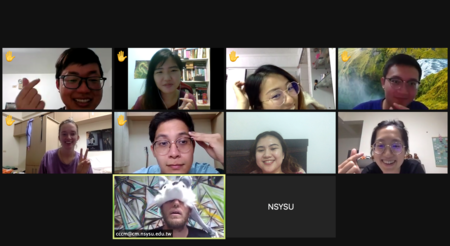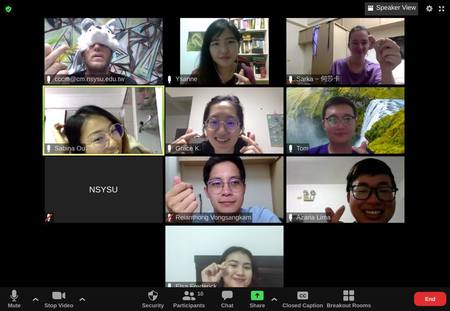 As all of you probably know, Kaohsiung's ongoing pandemic and level-3 alert has brought most activities to a standstill. Yet, despite the challenges, NSYSU students still found a way to curb the boredom from isolation through a fun Friday night playing Werewolves of Miller's Hollow. The event was held on the 18th of June at 7 pm by GHRM MBA alumnus Graham Dart.
In the game, some participants are assigned as werewolves, and there's also a healer who can protect other participants and a seer who can guess who the werewolves are. The game's goal is for ordinary people to figure out who the werewolves before they eat everyone else. Eight students from various departments participated in the online fun. During the first round, Ysanne Chen, IBMBA 1st year student, tactfully manipulated everyone and won the game as the werewolf. However, the participants wanted to have some more fun and enjoyed another game round of werewolves. Throughout the event, Mr. Dart narrated different scenarios making the game even more immersive and wholesome.
The night was full of laughter as the participants talked about their strategies to pinpoint the werewolves. In the end, the participants got to have some fun and also got to know each other despite the challenging times. Aurora Elsa, GHRM MBA 2nd year student, remarked that she had a lot of fun and hoped that more such events would be organized in the near future.