GHRM MBA And IBMBA Students Finishes 2nd At CSR Captain Program: Sam Lee Recalls Her Fond Memories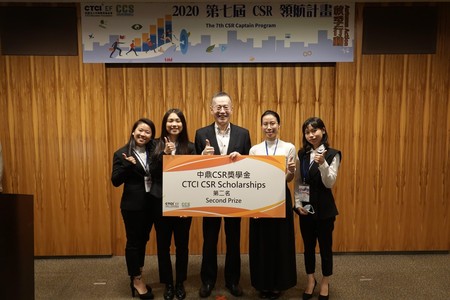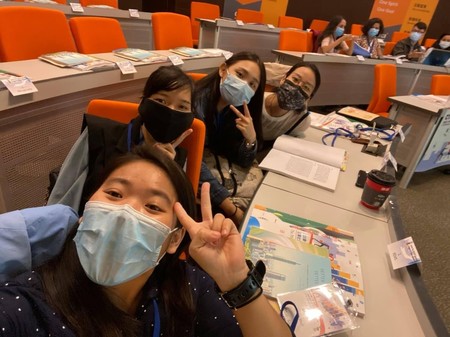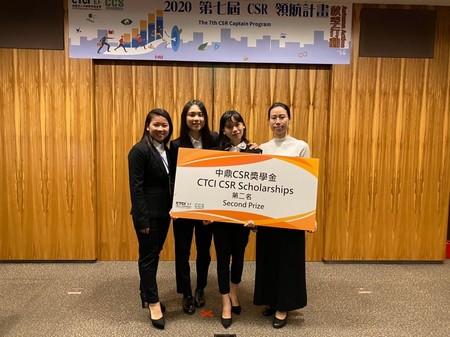 NSYSU GHRM MBA students have been winning competitions one after another this year, and they have done it once again. Sam Lee, GHRM MBA 2nd year student, finished 2nd at the prestigious CSR Captain Program along with her teammates Erica Liu and Rossie Lim, 1st-year IBMBA students, and Mashi Zhang, 2nd-year IBMBA student. Today, we share Sam's experience from the prestigious competition.
The competition offers students an opportunity to understand Taiwan's corporate culture while responding to global CSR movements. The competition involves the formulation of a team, including local and international students. The first prize winner of the "CTCI CSR Scholarship" receives NT$20,000, second prize winners receive NT$16,000, and the third prize winners receive NT$12,000.
Sam found out about the competition through GHRM Family and CTCIEF Facebook page's, and when she was asked by her friend Mashi to join her team, she gladly accepted. Sam's team was known as REMS, which not only stands for 'Responsibility and Enthusiasm Makes Sustainability' but is also an abbreviation of the first letter of each of the group members' names.
For their topic, Sam and her group members were assigned to help DiDi-a non-profit organization that aims to make the world a better place for the virtually impaired by assisting them in finding gainful employment. To help DiDi, Sam and her group did intensive research. She shares:
"We used SWOT analysis to understand more about the company, then choose one problem – customer retention to solve. We come up with the idea – creating more products to attract customers (because if customers join their events, they never join the next time), our ideas include games in the darks that customers can play together and understand their partners, or dining/tea in the dark which focus on enterprise, organizations,… to solve the problems in business, or understand more their employees,…"
Through the competition, Sam got to befriend amazing people who understood each other and were willing to work together. In the near future, she hopes to join more competitions with her REMS group members. It wasn't always easy for Sam and her group members, but whenever they were indecisive, they would hold a vote or ask the organization for guidance. In the end, they persevered and came through. Sam notes that teamwork, friendship, and learning to be open-minded towards others' ideas were the most valuable things she learned from the competition.
When the results were announced, it was a moment of bliss for Sam and her team, but they were also a little disappointed that they didn't win first prize. Sam shares her thoughts about finding out the results:
"That was so amazing because at that time I presented not well, but Rossie rocked it, she helped our team to finished our parts on time and delivered fulfilled messages to the judgement. We were really happy and a little disappointed because we were not lucky enough to win the first prize"
Sam is grateful for her team members and shares a short but meaningful message:"Thank you, my friends, 'cause you come to my life. I will always remember you guys. Save our days 28/11/2020"
We are beyond delighted that GHRM MBA and IBMBA students continuously bring prestige to the university by performing stupendously at competitions. Congratulations to Sam and her team, and we wish them only the best for their future endeavors.