《Guest Speech》Goran Aleksic - the Man with no National Identity: A Citizen of Globalization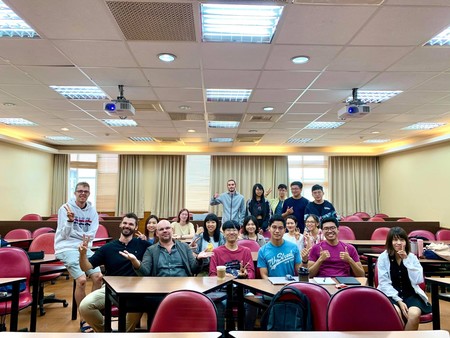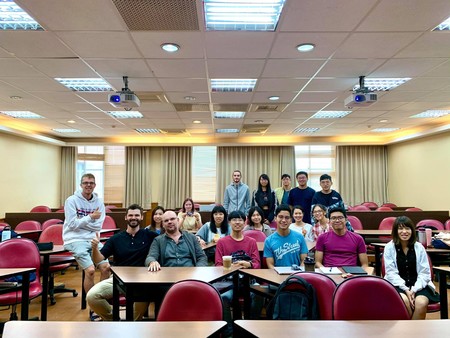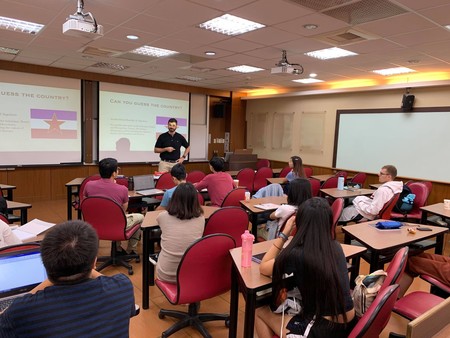 Goran Aleksic, a GHRM MBA alumni and Marketing Consultant of the company 'Home-Brown International Co.', visited us on 23rd October 2020 – in order to share his experience with students attending the courses: 'Business Ethics and Social Responsibility' and 'Organizational Politics', which are taught by Dr. Ryan Brading.
Goran began his fascinating presentation stating that he very much dislikes when people ask him: 'where do you come from?'. This is a difficult question for him because he doesn't know how to answer it. Goran was born in Yugoslavia: a country that doesn't exist anymore. Because of Yugoslavia's civil war which started in 1991, Goran shared the traumatic and bloody experiences he faced during his childhood, as well as the circumstances that forced his family to abruptly leave Yugoslavia and become refugees in Germany. It was shocking to hear the very distressing stories he shared with us, such as family members been killed by soldiers, piles of dead bodies in the streets, collecting the used bullets on the streets with his brother, and so on.
By having to deal with a tough childhood, that is, moving from country to country, witnessing the screams and cries of war; Goran constructed his own 'refugee mentality' mechanism. From an early age, Goran has had to find ways to mentality adapt to the changing environment and make sure he escapes the scars of war and uncertainty. His 'refugee mentality' approach has helped him keep a positive attitude to life and feel that "Everything is okay!".
Goran stressed that whenever he encounters an uncomfortable situation, instead of running away, he embraces any challenges because nothing would ever be worse than the war he and his family had to endure. "I am comfortable by being uncomfortable" he said. Goran's talk showed us how strong and positive he is and the importance of having a cheerful spirit. It was truly inspiring chat.
As part of his journey, from Germany his family decided to settle in the US – where he was offered by several American universities – full undergraduate scholarships. Due to his sportsmanship ability universities wanted Goran to add his skills in their soccer teams. He was so good that they also wanted him to help them in their American football team. After graduating from Eckerd College in 2007, Goran realized that he had to see the world and started traveling. He first went to Korea for two years, then he went traveling in Europe for about 6 months before he came to Taiwan. In that process, he fell in love with Asia.
He spent two years in Korea teaching kids English. He said, "that was the most fulfilling time". Working with children fills up that traumatic gap he experienced during his childhood. Teaching children has helped him sentimentally connect with Asian cultures. He came to Taiwan at the end of 2010 and has stayed here ever since. He has built up a great life in Taiwan by working as a marketing consultant at Home-Brown: a famous local Taiwanese food brand. He shared his Home-Brown work experience.
His interpersonal skills and lively character have helped him enormously to meet and connect with people from different backgrounds and cultures. He also has a young and beautiful family. He met a girl from South Africa in Taiwan, they married and have two lovely daughters. At the end of the class, he said to the students, "The best thing to do in your life is to travel and work with people that are not like you. You also have to be open and embrace difficult challenges. The relationships that you can build with different cultures are not available in textbooks. DON'T GET TOO COMFORTABLE!" Goran is truly a guy with great stories to tell. His story and adventures continue…