Taiwan In My Eyes: Reminiscing About A One Of A Kind Experience With Justine Pura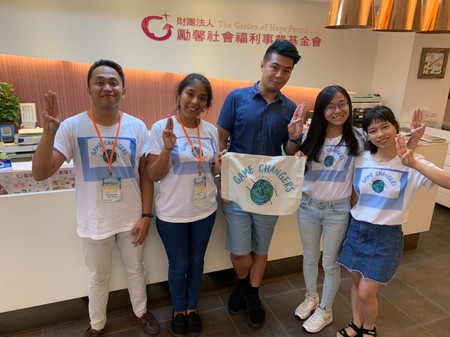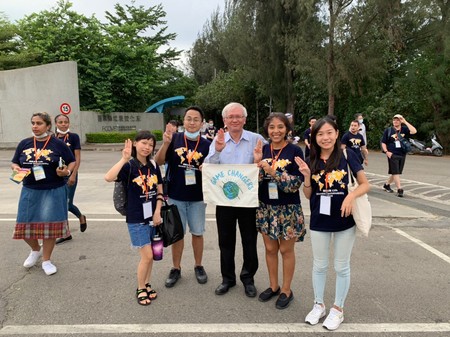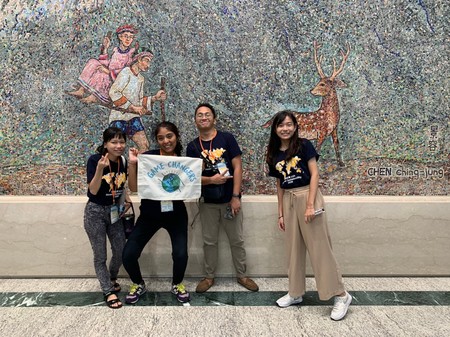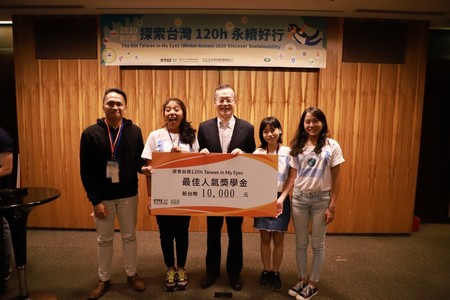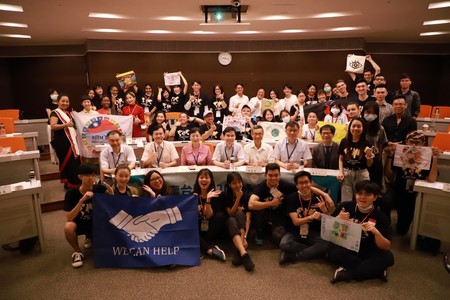 At the recently concluded "Taiwan In My Eyes" competition, NSYSU students Justine, Sam, Evelyn from GHRM MBA, and Nohelia from IMAPA performed stupendously and bagged the third price. We reminisce about the competition with Justine Pura.
Taiwan In My Eyes, organized by CTCI Education Foundation, is a nationwide competition that aims to expose and educate students about Sustainable Development Goals (SDGs) through company visits and seminars. Twelve teams (each team had four members from the same university, including one member from Taiwan and three other members from different nations) across the country were selected to compete in the final round. They were required to make a report, a video and a presentation about the company they visited.
Justine came to know about the competition through a Facebook group. It wasn't just the cash prize that caught his eye but also the opportunity to travel around Taiwan, to gain new knowledge and connect with different companies. Originally, Justine wasn't a part of the group that made it to the final twelve, but by some stroke of luck, Justine joined the group consisting of Sam, Evelyn, and Nohelia. Justine shares:
"Originally, I belong to a different group. My previous group was waitlisted for the competition, which means, it didn't qualify to the final 12 competing teams. The final competition was supposed to be held in February, but because of the pandemic, it was rescheduled to July. Two of the original members had to discontinue for some reasons. Then, Nohelia (from Peru) invited me to be part of their team and Sam (from Vietnam) invited Evelyn (from Taiwan), forming a new team that will represent National Sun Yat-sen University. I guess, I was really destined to be part of this competition!"
Justine's team was known as "Game Changers". True to their name, they always strived to be unique in everything they did throughout the competition, whether it was the report, video, presentation, or participation in seminars. For their presentation, Game Changers chose to focus on the timely and relevant topic of "Gender Equality". Asked what motivated them to choose this particular topic, Justine says:
"Being SDG-specific is a unanimous decision made by our group. Out of 17 SDGs, we believe that focusing on one SDG will bring us to the podium. Since most of the organizations we visited have female leaders and touches the 5th SDG (i.e., Gender Equality), we did not hesitate to use it to our advantage for the presentation. As a team, we believe that this SDG is something Taiwan is really doing a great job. With its legislations and efforts in achieving this goal, Taiwan can be a model country, where every nation can follow its lead to transform the world wherein unequal opportunities for men, women, and other gender identities would no longer grow and foster."
For Justine, every single moment of the competition was memorable. But if he had to pick one, he says it's the moment their video was played on the presentation day after they were adjusted as the winner of the "Most Popular Award" for getting the most views and likes on their video. It reminded him of all the hard work they put in for the competition and the memories they made along the way. Justine also particularly thanks professor Yih Jeng who helped them tremendously:
"One that is worth mentioning is when Professor Yih Jeng from the College of Management, helped us not just in connecting with different organizations, but also, he drove us to different organizations in Kaohsiung and even treated us lunch! I think that is one of the best and memorable moments that we had as a team."
As with every competition, Game Changers also had to face some hurdles. For Justine, he says the biggest challenge was being punctual. With all the activities they had to go through, Justine and his teammates found it very difficult to wake up early in the morning as they had to spent half of the day visiting companies for five days straight. Despite the challenges, Game Changers persevered and made sure that they did their absolute best in everything.
After all the hard work and intense competition with the top universities from Taiwan like National Taiwan University, Game Changers bagged the third prize. Initially, Justine says they were expecting a higher position but soon came to realize that each team had their own stories and was deserving of their victories. Overall, Justine is grateful that they were able to make it and show everyone how competitive Game Changers were as a team.
"Taiwan In My Eyes" wasn't just a competition but an opportunity for growth and progress. Asked about the most valuable thing he learned from the competition; Justine reminisces:
"In this competition, the most valuable thing I have learned is to be grateful for everything that is happening in your life. At first, I already accepted the fact that I will no longer be part of the competition since my original team didn't get in. I moved on and told myself maybe it's not for me. Then after a few months, the Game Changers recruited me. As a team, we had a good time, we learned so much, and we were able to impress everyone. Even if we didn't take home the biggest prize, we are still grateful for everything. I believe that if we will focus on the things that we don't have, we will just have negativity within ourselves. I am grateful for representing the university, grateful for winning the popularity award and 3rd prize, and grateful for everyone who supported our team throughout the competition. #BeGrateful"
GHRM MBA congratulates Game Changers for their well-deserved victory and for bringing laurels to the university. Competitions like "Taiwan In My Eyes" provide students to network and, most importantly, to learn and grow as individuals. GHRM MBA encourages all of its students to emulate Justine, Sam, and Evelyn and make the best of the avenues and opportunities available.