Alumni Highlight: Catching Up With Mkhithika Karen Nkululeko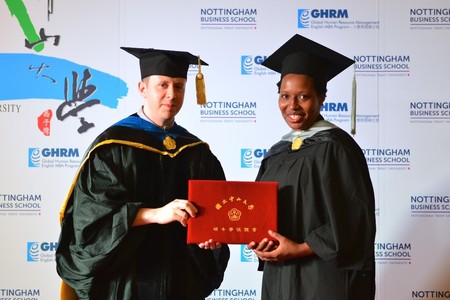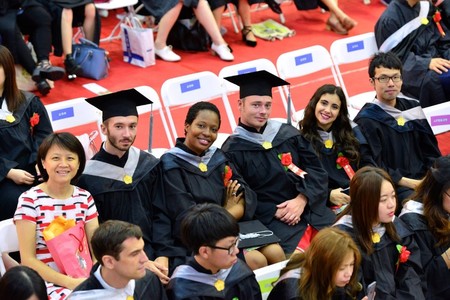 Hello friends,
Today we bring you an interview with our beloved alumna Mkhithika Karen Nkululeko.
Karen is a Zimbabwean born British citizen. In NSYSU, she was also known as Ke Jie. She is enthusiastic about traveling the world, learning about cultures and cuisines, cooking, reading, and playing squash. She completed her undergraduate with Psychology (Honours) as a major and Human Resource Management as a minor. She has a Dual Masters in MSc International Business from the UK and GHRM MBA from NSYSU Taiwan.
When Karen embarked on her Dual MSc program with Nottingham Trent University, it was especially for the opportunity to get a dual degree, and that's when she heard about NSYSU GRHM MBA, which was exactly the degree she was interested in. She was always intrigued by business, especially entrepreneurship, as well as human relations, so she found the GHRM MBA program befitting in relation to her future plans.
During her time in NSYSU, Karen participated in a lot of activities which she immensely enjoyed and felt proud to be a part of. Karen vividly shares:
"I took part in Dragon Boat 2017 which I enjoyed immensely and felt proud to have been part of. It was not something I had done before but something that I definitely would love to do again. I also took part in a cultural program that saw different people visiting Taichung where we also got to see paper being made, among other things. I was also asked by my Marketing Professor to do a cultural teaching activity with the kindergarten children of NSYSU. I imparted knowledge and experience to them of my birth country and shared pictures of the life there and what they would like if they visited. It was a very interesting experience because the children were fascinated, the questions they asked showed their curiosity and overall, it was a wonderful experience for all of us."
Karen also completed a Dual Degree program with NTU, which was her first and only dual degree program. She found the experience enriching as she had to learn mandarin and also got a hands-on experience with a business in Kaohsiung. Karen says that the dual degree program was "definitely worth the experience." According to her, studying in NSYSU was intensive, but she also learned a lot and found it engaging and informative. As for her most memorable experience, Karen says it's the people she met, her friends and food:
"The people I met, the friends I made and the food. The community was very accommodating in terms of language, help and understanding each other. Most of all it was the people really, I have never come across such hospitality in all my travels. I miss them all."
When Karen first started her studies in NSYSU, she was worried about the language and accommodation as she didn't know much about Kaohsiung, but Cindy from program office made the entire process smooth and helped her find accommodation as well.
As of now, Karen is running a small business in social care with information technology in the UK, and she's also working as a Researcher in Occupational Psychology. Karen found the GHRM MBA program very helpful in helping her understand the international world of business as well as with her research studies. According to Karen:
"It helped in my understanding of the international world of business. It gave me exposure to the cultural knowledge I did not have and how to conduct business in the different cultural contexts. So, it broadened my horizons of running, marketing and managing a business and more so internationally in the not so far off future. It also helped me continue with my Research studies after graduation."
For the current students of GHRM MBA, Karen also has valuable advice to share:
"Utilize the services, resources and extra events that are provided by the University, it is all worthwhile and will definitely point you in a certain direction. If ever you feel lost or uncertain you have nothing to worry about you are in exceptional hands, you are with an institution that truly cares about its students. I can attest to that."
GHRM MBA is delighted that Karen is doing well in her career and encourages her to continue making strides. We hope all GHRM MBA students will be able to emulate her success.