【姊妹校】GHRM MBA Justine分享2020國際赫爾辛基日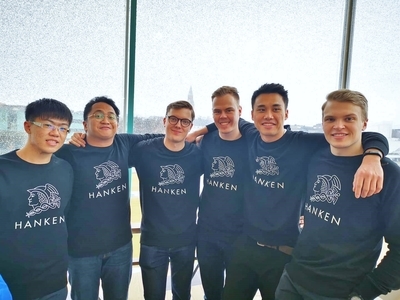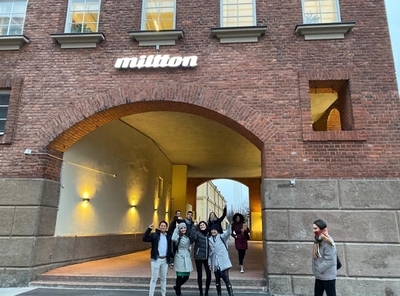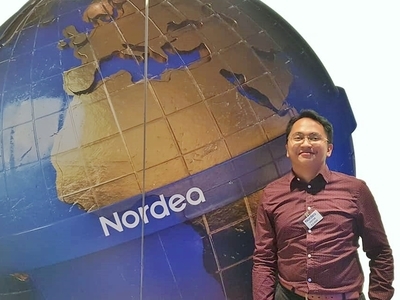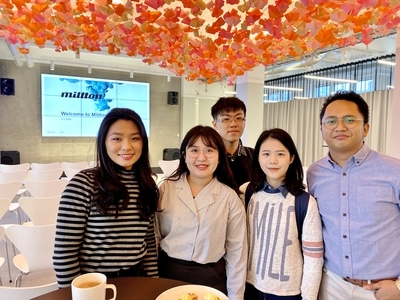 November 6, 2019 is the date when our College of Management International Relations announced that there will be a one-week event that will be held in Helsinki, Finland. I thought at first it would be impossible for a student like me to apply for the said event. I am just dependent with my scholarship and my scholarship allowance and travelling to Europe would cost so much. I rethought of it and realized that nothing is impossible. I looked onto their website, read everything in there, and got my hopes up. One that captured my attention is that the conference will provide the accommodation as well as several meals. Of course, I have to be practical. Finland is one of the most expensive countries, so the budget for the accommodation and meals must be taken into consideration. Then here comes the most interesting part, "consulting". One of conferences' partners is the Miltton, a consulting firm. Consultancy is one of the things I would want to do after graduation. After searching about the company and the conference, it got me so interested so I want to give it a shot! The application for the program is not that difficult compared with the other conferences I've applied before. The organizers only require the following information: Full Name, Gender, Date of birth, Nationality, Telephone number, University and Major, Year of graduation, Allergies, T-shirt size, Emergency contact (name + telephone number), a picture and a description of yourself, and questions like "Do you have travel insurance?", "Have you visited Finland before?", "Describe Finland in three words", "Why should we choose you for the seminar?", "What do you expect from the IHD week?"
In all honesty, this conference has the easiest application process I have encountered. All the information they were asking can be sent in just one e-mail. The organizers also stated in their website, "Please feel free to be creative and include video clips, pictures or other media in your application" So I thought of doing something extra. Since I can do video editing, I decided to make a video for my application. In reality, it only takes a day or two to make a video for this one, but midterms and other course requirements made me so busy that I almost forgot about the application. A month after, I still haven't submitted my application. I was then discouraged by that time to apply, because I felt it was already too late. Realizations came in on the 16th of December, the day of the deadline. My friend encouraged me to give it a shot. So, we brainstormed and come up with unique ideas. She filmed me and I did the editing. It took me three hours to finish the video and finally submitted it. It was a shot in the moon since I was able to submit it at 3 AM on the 17th of December. I told them that I hope my submission would still be accepted because of the time difference. Because technically, it is still the 16th of December in Finland by the time I submitted my application.
Four days after, 21st of December, I received an e-mail that I got accepted! It was hard to believe at first, definitely, and of course, doubts came in. I've never been to Europe. Plus, the budget, it would be impossible for me to afford the flight ticket. As a less-frequent traveler, and someone who haven't experienced any long flights before (I didn't even know how it feels to be 'jetlagged'), I assumed that the flight ticket to Finland costs 100,000 NTD (which is over-reacting, I know). But when I checked the flight tickets in Skyscanner, it's around 25,000 NTD. Jane, who is also on the same program as me, and also got accepted in the IHD, taught me to split the flights to save money. Like travelling to HK first, then from HK to Finland, which is actually much cheaper. It made me convince even more to really pursue for the conference.
Another discouragement? Visa difficulty. As a Filipino passport holder, I would be needing a visa upon entering Finland. Taiwanese are very lucky since they don't need to obtain a visa. And that's the reason why they don't actually have any visa processing centers for Finland in Taiwan. The nearest application center is definitely my home country, the Philippines. But I know how centers in the Philippines work, apart from the time being, there are a lot of uncertainties. So, I considered Hong Kong. Since I've never been to Hong Kong, I guess I would give it a try. I'm also lucky in a way since my thesis adviser who lives in Hong Kong gave me a place to stay on the days I was staying in her country.
Before coming to Hong Kong, I've prepared the requirements for Schengen visa for Study, Sports, Conference or Professional Training. The Schengen visa is the required visa for those who wish to enter the Schengen Area which includes Finland. Requirements include the application form, to be accomplished online, photograph, passport/travel document, travel insurance, invitation letter from the institution in Finland, travel insurance, letter from the sending university, flight reservation, and proof of sufficient subsistence (bank statement). I've written a separate article about these requirements for visa application. But all of these requirements are also clearly stated in the website of VFS Global, the application center for Schengen Visa to Finland in Hong Kong.
I was able to prepare all the requirements in less than two weeks. I sent an email to the organizers about the invitation letter, and they were able to provide it to me in three days. Regarding the invitation letter from the university, I appreciated our College of Management program Director Sharon Wang and Ms. Cindy Lin, International Programs Manager who helped me, including the letter and the visa requested insurance recommendations. Regarding the booking reservation, some airlines provide a book now, pay later option. In my case, I booked Turkish Airlines, since it has the cheapest flight ticket.
After I consolidated all the requirements, I booked an appointment to the visa center and booked a flight as well to Hong Kong. I had to pay an amount of 80 euros (HKD 690 or NT$ 2,600) for the processing. They asked me to wait for three weeks or less for the decision. After three weeks, I got an email that my visa got approved. I checked the airline tickets to finally buy the ticket. In the end, I ended up with British Airlines, since booking reservations only last for a week. As my flight date gets closer and closer, I expected higher rates for flights, but by the time I checked again, BA had the cheapest one. I then flew to Hong Kong again to get my visa. After I got my visa, I stayed in Hong Kong for few more days waiting for my flight to Finland. It was also hard for me to go around in Hong Kong, because of the virus outbreak. So, I just stayed in my adviser's place and I only go out if I need to buy food.
The application process is actually easy, but then the visa processing made it complicated. All the hassles and hardships are totally worth it since Finland is really a beautiful country. According to the United Nations Report, it is the happiest country in the world. The people there are very friendly and kind. The event itself gives us exposure to the best of the best companies in Finland. The most well-known confectionary company in Finland, Fazer, the largest financial institution in Northern Europe, Nordea, and also a consulting firm with a big reputation, Miltton. It is a privilege for us delegates to be able to visit all these organizations. And thanks to the organizers of the conference, we had the chance to learn, at the same time, enjoy our stay in Finland. So, to anyone who is reading this and is doubting whether you would like to submit an application in IHD, I highly suggest you do so. It could be one of the best things in your life! Make your submission incredible, and you'll get accepted. Good luck!